What is SCM? And the role of ERP in Supply Chain Management.
Supply chain management or SCM involves the planning and executing processes required to convert raw materials into finished goods, including the procurement of materials, production, fulfillment, and support.
The supply chain is an intricate process in collaborating the demand and the supply on the equilibrium position in terms of cost optimization, lead time, and effectiveness.
An Effective supply chain management process provides visibility into inventory levels. It detects potential disruptions along the supply chain, helping businesses meet demand and orders at the lowest cost possible and deliver a positive customer experience.
A company's SCM system can be its lifeblood, so business leaders must always be proactive in ensuring that the company remains flexible and competitive.
ERP & SCM
The smaller the business, the simpler it will be to monitor the flow of the products. But when the company starts growing due to a growing customer base, expanded inventory, and warehousing geographical reach, the supply chain becomes more complex and tedious to control and strategize.
The strains on the supply chain are many and, when not properly managed, can cripple a business, leaving it unable to produce goods or fulfill customer orders.
To improve the effectiveness of their supply chain, many companies are using a variety of applications.
Still, the SCM ERP system is the only tool you can rely upon to manage the supply chain.
In short, supply chain management erp ensure that the supply chain gets optimized storage, total inventory control, streamlined order processing, and robust financial management in a single ERP software.
Benefits of Using Cloud ERP in Supply Chain Management
The cloud ERP allows businesses to remotely monitor the business flow, giving enough visibility and flexibility.
Companies can expect many direct and indirect benefits in their business flow, such as increased efficiency from eliminating manual processes, better forecasting for upcoming orders, easy collaboration with vendors and suppliers, and unlimited scalability from the insights of centralized information.
• Visibility around the Globe
Cloud ERP Solution helps managers to manage and optimize the complex and demanding information flow in today's global supply chain.
A cloud ERP integrates all the business processes into a single platform. It provides refined information in the form of reports, dashboards, and KPIs so that the key personnel of the companies can take a snapshot of their business operations with real-time data, helping them and making crucial decisions anytime.
It also has been noted that increased process visibility is one of the critical benefits of an ERP system for supply chain management. Naturally, this means that managers and leaders can anticipate risks and create risk mitigation strategies from around the globe.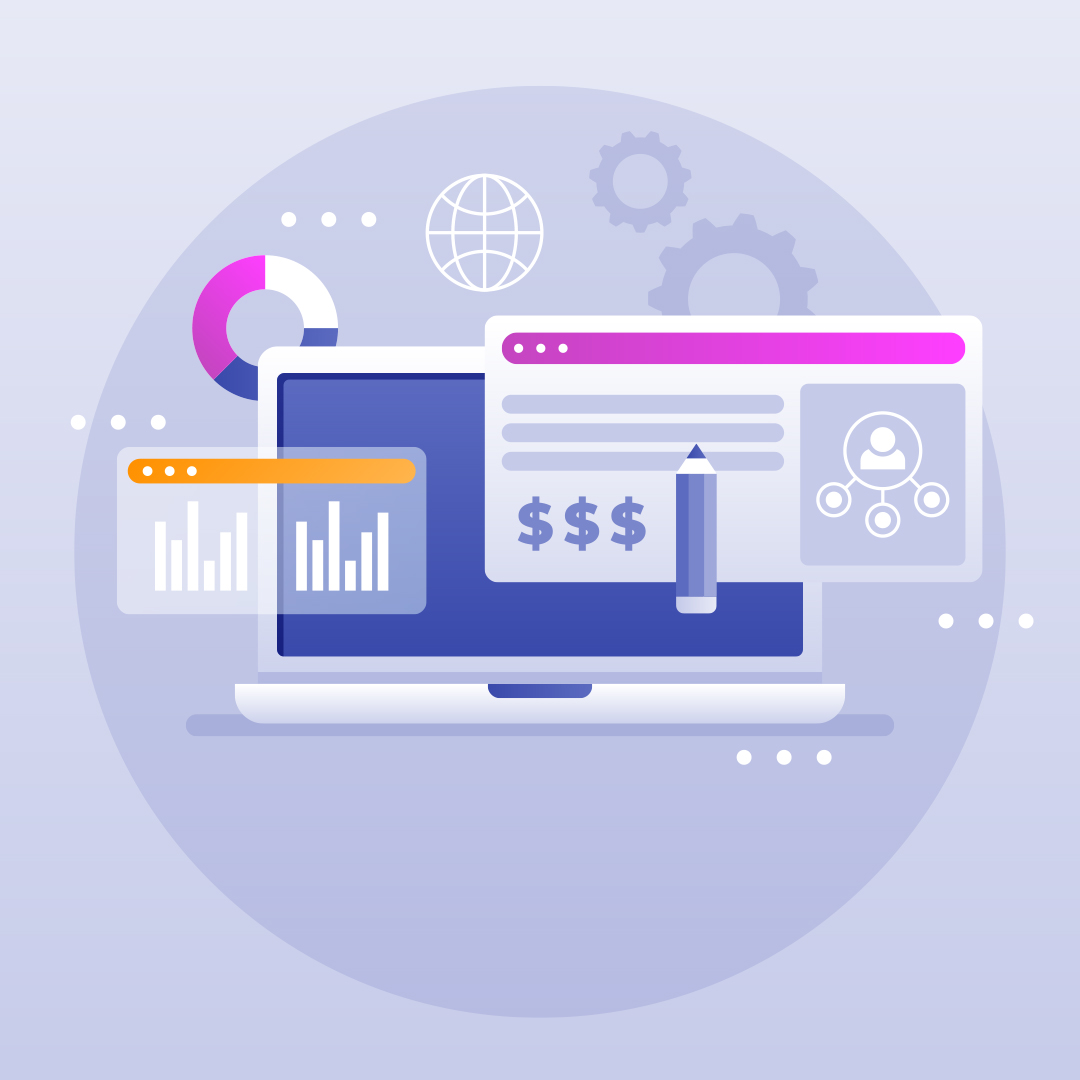 • Forecasting Demand & Procurement
Enterprise resource planning and supply chain management systems enable you to gather valuable data from various sources.
Effective ERP software displays critical company data directly on the dashboard, allowing businesses to make data-driven decisions at all times.
The ERP software helps us in SCM metrics like demand planning, purchase management, manufacturing, and logistics management; this completes the entire business flow of an organization.
Without an ERP system, crossing the border will require a lot of hurdles. Eliminating the bottlenecks in the supply chain results in a smaller gap between demand and supply, on-time delivery, and demand forecasting.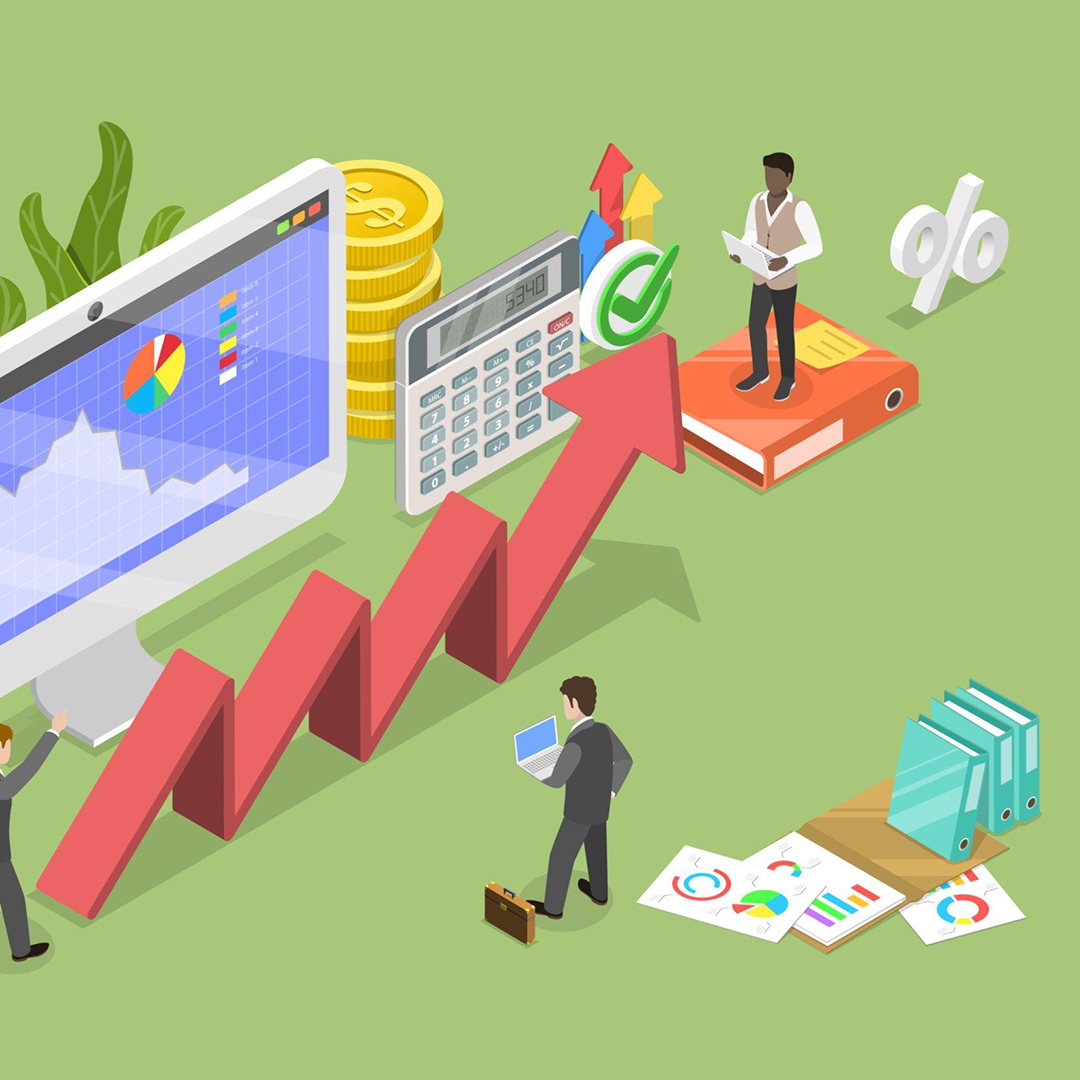 • Advanced Inventory & Warehouse Management
Many factors go into inventory management but plainly stated: you need to ensure you have enough stock on hand and in suitable locations to meet demand. Knowing when to reorder items and maintaining the ideal stock levels significantly when the market fluctuates can be challenging.
The best strategy would then be to use your data, automate the navigation of those reorder points, and identify preferred stock levels based on elements like the typical lead time and historically based sales demand; this would help ensure there is enough stock on hand to fulfill orders while preventing stock-outs or dead stock; Advanced Cloud ERP offers that all.
ERP systems also help warehouses track shipments till delivery and provide a comprehensive set of features to optimize space at the storage facility and initiate seamless functioning of all operations.
It benefits growing businesses by automating workflows for everyday tasks like authorization for returned merchandise and pick, pack and ship management.
Cloud ERP has transformed warehousing from mere storage and stock management to a multi-pronged business that functions in line with the demand-supply chain.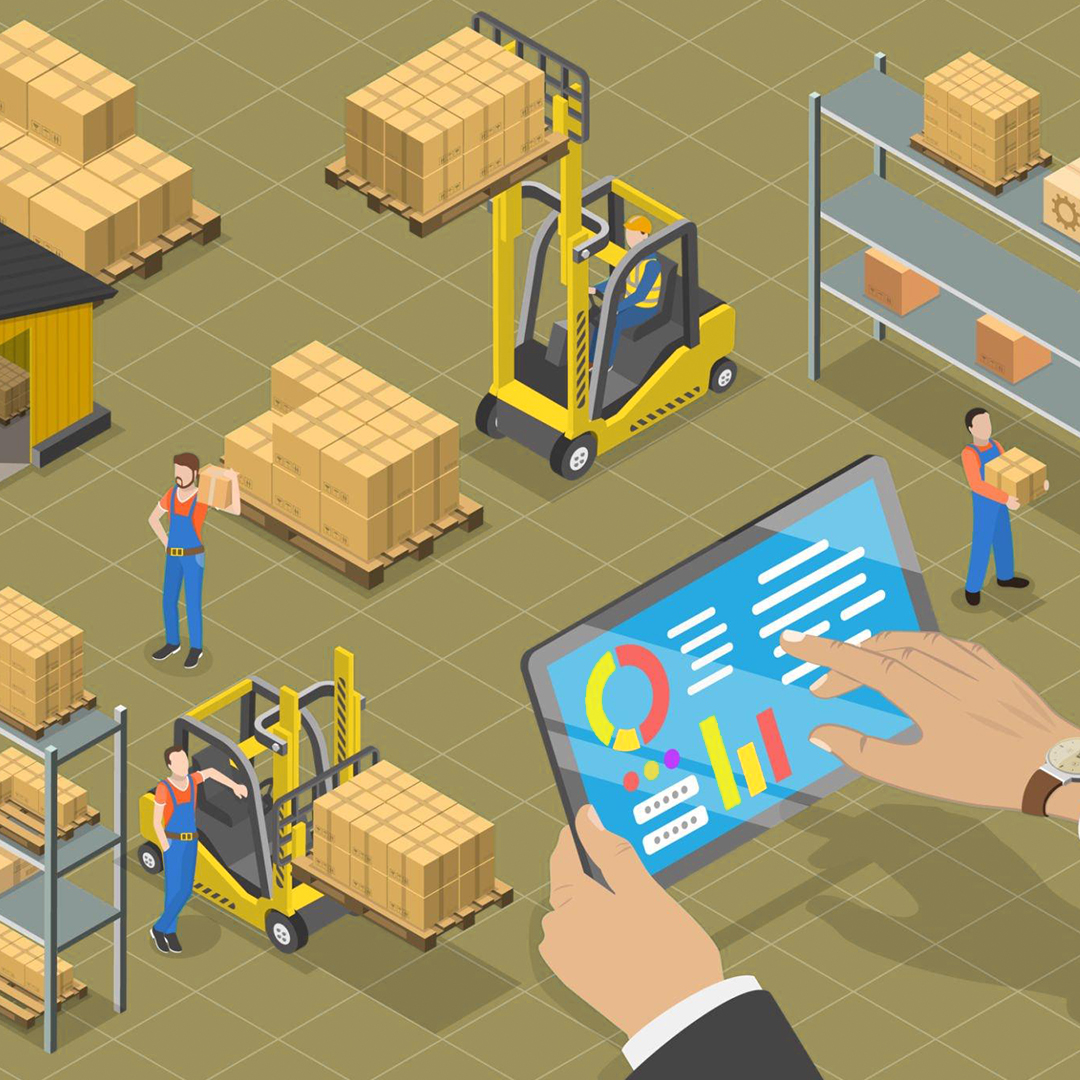 • Effective Order Management
Excellence in order fulfillment is crucial; today's consumers expect to buy, fulfill or return purchased items anywhere and anytime.
It helps companies build loyalty with customers willing to buy more and become brand advocates. However, efficiently and profitably executing various fulfillment options like direct-ship from the warehouse, store fulfillment, and drop-ship can quickly become an operational nightmare if a business relies on legacy systems or manual order management processes.
With Cloud ERP, Businesses can intelligently choose how to fulfill purchase orders based on global inventory availability and business rules by automating an order's allocation and execution processes leading to customer satisfaction.
Predefined rules automate fulfillment assignments to the most efficient location, the closest warehouse, or store location, always assigning certain items to a select warehouse or allowing flexibility when auto-assigning for VIP customers.
Cloud ERP has transformed warehousing from mere storage and stock management to a multi-pronged business that functions in line with the demand-supply chain.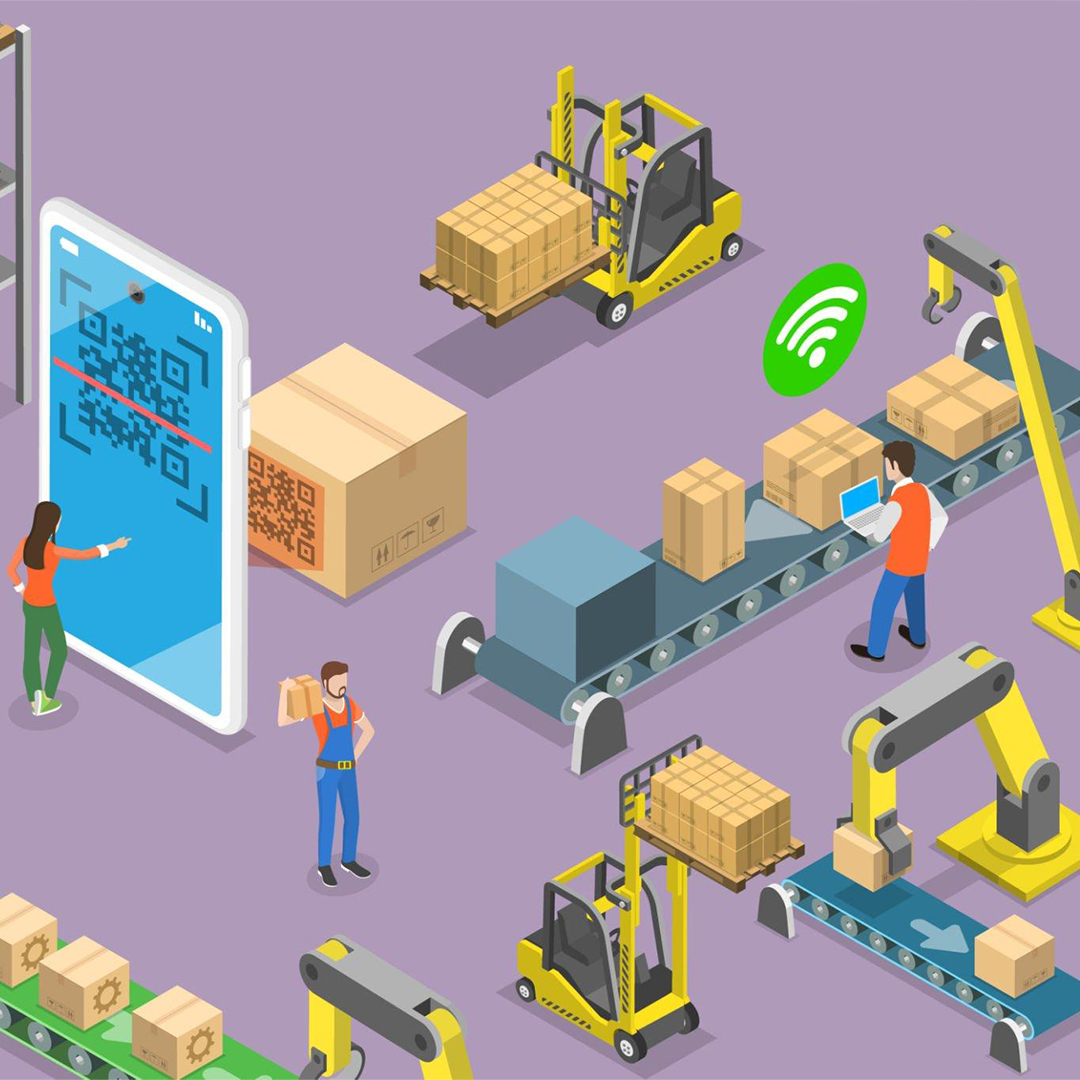 • Vendor Performance
Your business may succeed or fail, depending on the vendors you use. An ERP system allows for real-time collaboration with suppliers and keeps an exhaustive record of all suppliers at any level of detail. As a result, businesses choose their suppliers more wisely and make sure they deliver on their promises.
Modern ERP can automate this business process. For example, the system can automatically contact the supplier for restocking when there is low stock in the inventory, allowing the business to keep up with the demands of our increasingly fast-paced world by managing supply orders on the go.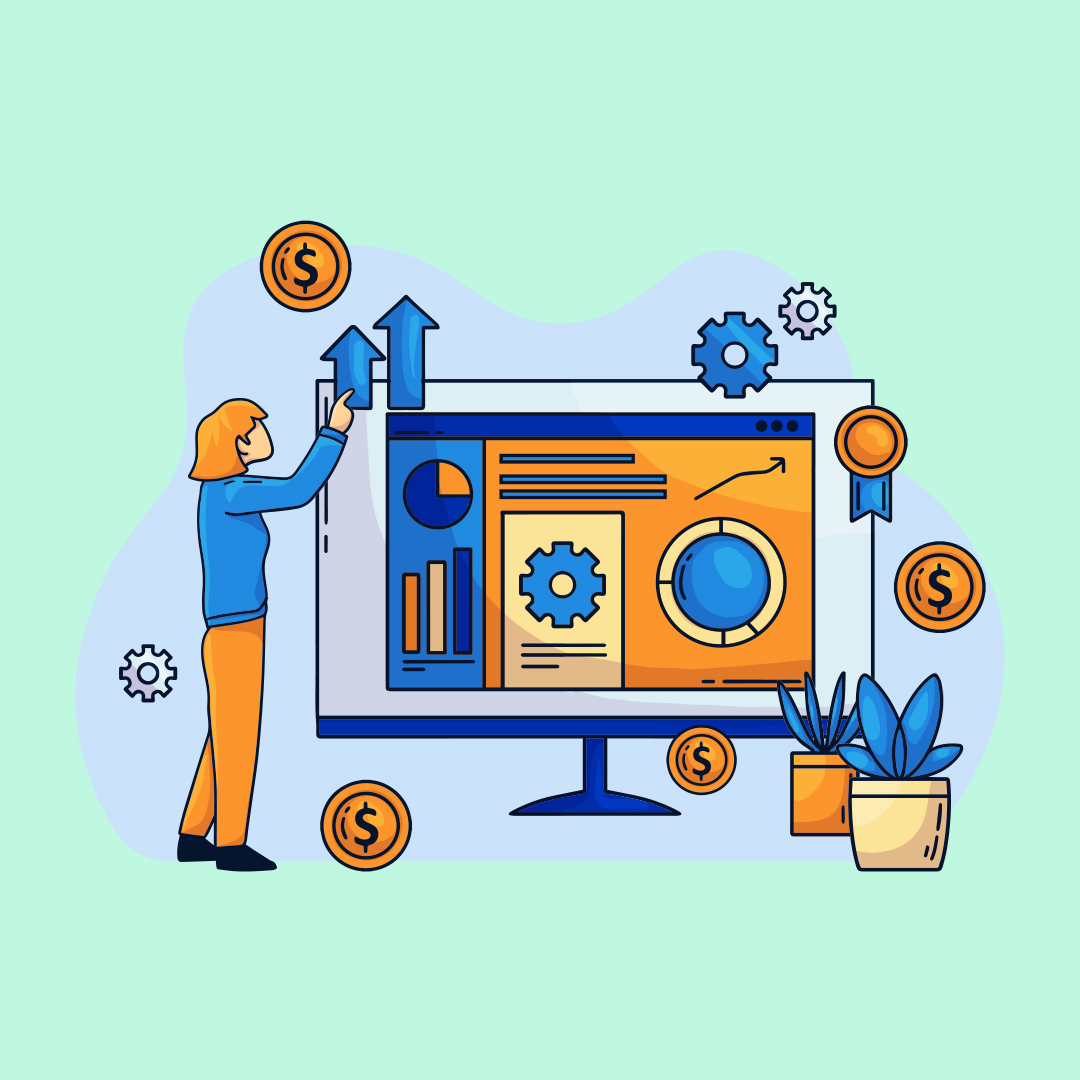 Things to consider first before implementing an ERP for your Supply Chain!
Now you have understood the significance and role of ERP in Supply Chain Management, it's time to find out the best Cloud ERP for your business.
It's always your employees who will use and manage the ERP system, so it is best to select an ERP solution that has a good reputation for servicing businesses in your field; it is not surprising that some ERP solutions perform better in specific areas than others; you must select a solution with which your employees can develop the best affinity and the fastest adaptability.
Every business wants to grow; no one wants to be stagnant. As a result, you should select a solution that is easily scalable and capable of accommodating business growth.
Furthermore, your ERP system should make you more competitive by adapting to real-world markets, industries, and company situations.
It would be best if you searched for an ERP system that aids you in the following supply chain processes when conducting your product research:
Inventory control
Warehouse administration
Management of materials
Procurement and purchasing
Monitoring and Tracking
TEKHQS Cloud ERP Solution to Simplify Your SCM
As a NetSuite Solution provider with over 300+ certified experts, TEKHQS delivers comprehensive NetSuite ERP solutions with robust features connecting different departments catering to your supply chain.
Our NetSuite Cloud ERP solution has efficient SCM functionalities. Those functionalities are adaptable to your company's unique needs. Moreover, our custom-built solutions are flexible and tailored to fit your company and industry context compatibility.
Unless you are overhauling all your systems, you must ensure that the new ERP is compatible with your existing systems. Your current SCM system configurations, customizations, and data migration shouldn't be laborious.
Let us make it uncomplicated by scheduling a Free Consultation to kick-start your journey toward robust Supply chain Management.
Ready to experience hypergrowth? Let's talk!