Microsoft has the widest range of products and services in the industry. Their partnership provides access not only to their products but also to their invaluable support. As a Microsoft Delivery Partner TekHqs have access to unique training and development opportunities. Their training and certifications are combined with personalised business insights which improve our ability to provide better services to our customers.
Microsoft Business Applications
As a Managed Microsoft Partner, TekHqs have specialist knowledge in implementing and supporting all the latest Microsoft Business Applications which include; Microsoft 365, Microsoft Enterprise Mobility + Security, Microsoft SharePoint, Microsoft Azure, Skype for Business and Microsoft Dynamics 365.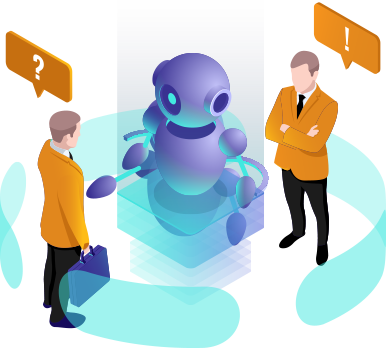 What does being a Managed Microsoft Partner mean for our clients?
There are many benefits of being a Microsoft Partner, exclusive training, tools and utilities. These benefits are reflected in our enhanced ability to help our customers.
Extra Support – All our Microsoft 365 clients now have direct access to Microsoft support services and Microsoft resources as a result of our new status. We receive all of the latest news and developments from Microsoft so that you remain ahead of the curve.
Expert Consultancy – As a Managed Microsoft Partner, we can now provide the highest level of IT Consultancy on the market for all Microsoft Business Applications. This is due to the ongoing training and additional support that we receive directly from Microsoft's technical teams.
Enhanced Security – Our clients will benefit from the unrivalled data privacy and security commitments relating to all the latest Microsoft Applications.
Discount pricing – A Managed Microsoft Partner such as ourselves can offer reduced pricing especially when clients purchase several products together such as Microsoft 365 and Microsoft Dynamics 365, which seamlessly integrate together.
Product Efficiency – As we now benefit from the highest level of product support available, we can ensure our clients are releasing the full potential from all their Microsoft subscriptions.
If you are looking for Managed Service Provider with the full capability to support all IT Network, IT Infrastructure needs or want to find out more about which Microsoft application is best suited to your business needs, please contact us.
When it comes to Microsoft® technologies not within the cloud space, SQL Server and Microsoft Analytics – it's the heart of what we do.
Our SQL Server Consultants live and breathe the Microsoft SQL Server data platform and know how to optimise it to meet the demands of your business. Through projects such as database consolidation, automation and modernisation we help our clients look after one of their most valuable assets, their data.
Our knowledge and expertise extends far beyond systems implementations, we also deliver:
SQL Server Estate Modernisation
SQL Server Database Upgrades
SQL Server Azure Migration
SQL Server Database Performance Tuning
SQL Server Health Checks
Application Benchmarking
Change Management and Documentation
SQL Server Database Hosting
SQL Server Security and Patch Management
SQL Server Support & Managed Services
Our accredited SQL Server consultants, highly skilled DBAs and Solutions Architects have hands-on experience across the entire SQL Server and Microsoft Data Platform suite of technologies.
We are able to offer our services in the following areas
Remote SQL DBA Services
SQL Server Health Checks
SQL Server Performance Tuning
SQL Database Design and Development
SQL Server Maintenance Plans
Additionally, we have expertise in
SQL Server Azure which is SQL Database is a fully managed relational cloud database service built with ease of development and deployment and scalability at the core.
Azure BI to enable our clients to Integrate Azure SQL Database with Power BI to interact with large volumes of data, create interactive reports, and gain insight from data visualisations.
We would welcome an opportunity to discuss your requirements further, we have several engagement models to support different needs of our very diverse client base so we can work with you no matter what the nature of your business may be.
Contact Us using the details for your nearest office and let's explore how we can work grow together.