Oracle
Oracle solutions require knowledge of an increasingly broadening range of areas. Our qualified team of highly skilled DBAs and Oracle Solutions Architects have experience across the entire Oracle technology stack, so you can rest assured that your oracle solution is in safe hands.
Our team has particular expertise in :
Cloud Migration – Design and implementation of a Cloud Database footprint for Test, Production or disaster recovery
Data Platform Modernisation – save time, money and resource by reducing database sprawl.
Performance Management – solve performance, capacity and configuration issues.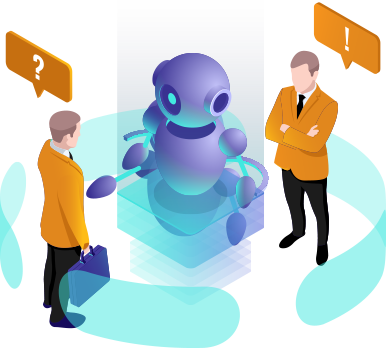 We can offer the following Oracle services to our clients depending on the requirements
Remote DBA
Remote Oracle DBA Services
Get full-time database support without hiring a full-time DBA. TekHQs's expert Oracle team offer a competitive array of services and solutions to keep your business running smoothly all year-round. We provide bespoke support packages that cater to our client's specific needs.
Our technical team work closely with our clients to understand their priorities and implement the best possible solutions to meet their budget and business goals.
Health Checks
Oracle Database Health Checks
Making your Oracle environment more efficient is only possible after identifying issues their root causes. If your Oracle solution is not performing as it was used to, but you are not sure of the specific reasons behind the issues then investing in a Health Check with TekHqs would be a great start in identifyin and addressing the underlying issues that may have developed over a period of time.
The remote DBAs at TekHqs perform a detailed Health Check as an essential starting point for almost any new client. We go through your system, create a comprehensive report and explain exactly what's wrong followed by the best way to fix it, how the improvements will be designed and how long you can expect it to take.
Our Health Checks are comprehensive and fairly priced. We produce sophisticated, detailed and actionable reports specific to your server without breaking the bank.
Your report is more than an analysis: it's a fine-tuned plan of action. We will create two reports, one 'Technical' and other 'Commercial', our findings can be communicated easily between technical and non-technical indivuals within your teams.
Performance Tuning
Oracle Database Performance Tuning
Any Oracle® databases will inevitably grow with a growing business. This can make the solution more complex, convoluted, and with time and changes to the business it could become less efficient.
After an expansion, a client's Oracle® estate can become slower and more difficult to navigate. Our Oracle team will get your databases performing at peak efficiency again, so you can focus on your business.
As a start, TekHqs team will provide a detailed Health Check report, after which our dedicated team will fine-tune your server to meet the requirements of your growing business. With a number of accreditations and many combined years of experience within the industry, you can be sure your business is in safe hands with the TekHqs technical team.
Design and Development
Oracle Database Design and Development
From planning, to design, to execution, TekHqs experts will work to architect efficient database solutions that meet the expectation of our client. We are capable of designing a greenfield solution or giving an old system a new lease of life, or collaborating with your architects or developers to enable them to delivery your solution more efficiently.
It takes a high degree of expertise to design and develop a sustainable Oracle solution. Our team has decades of experience planning, developing, and implementing complex Oracle database projects.
Our projects are optimized to be efficient, sustainable, and modular. This means faster queries, lower maintenance costs and the ability to modify your databases when your business strategy or processes evolve.
Maintenance Plans
Oracle Database Maintenance Plans
A well-considered maintenance plan is essential to ensuring your Oracle databases are achieving peak performance; a fully-customized solution can be even more effective. We regularly help our clients to optimize their database, secure regular backups, and amend inconsistencies, through an easy-to-maintain plan.
Any good DBA can throw together a maintenance plan, but the difference with a bespoke, fully optimized plan is unmistakable. TekHqs prides itself on providing tailor-made solutions at all stages of development and maintenance which achieve maximum performance from your databases.
Business Intelligence
Oracle Business Intelligence
We're big fans of data at TekHqs, but we know that a business needs more to work well. To utilise your Oracle databases' full potential, you need a business-intelligent solution that can translate information into unforeseen insights and effective strategies. Our remote DBAs are always on hand to help maximise your Business Intelligence tools. They can design scalable solutions from the ground up, create efficient data warehouses and data marts to your preferred specifications, and much more. You will be able to track trends, make properly informed decisions, and reach your business goals.
We would welcome an opportunity to discuss your requirements further, we have several engagement models to support different needs of our very diverse client base so we can work with you no matter what the nature of your business may be.
Contact Us using the details for your nearest office and let's explore how we can grow together.